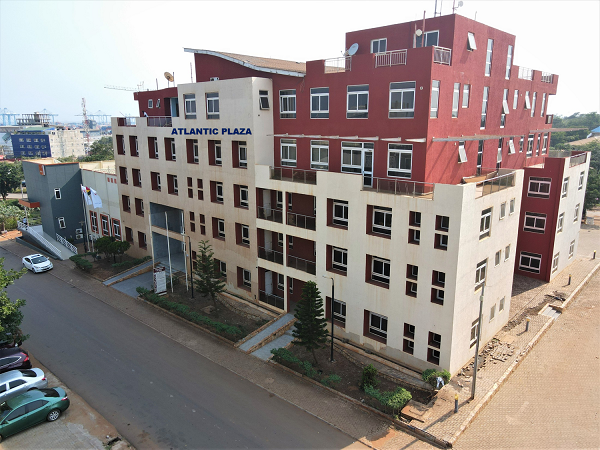 Why OMNITRADE Africa exist?
The Problem
The agricultural ecosystem lacks the appropriate linkages from the farm gate to the dining table. Our farming supply chain systems to a large extent have remained informal. Leaving very critical end of process distribution of produce to an informal structure that has continuously created that huge gap between the farm and the dining table. Lack of proper post harvest storage, packaging and distribution has led to significant post harvest losses. This has worked against the farmer's motivation and earnings as well as the final consumer in terms of higher prices of food produce.
An article by World Vision states that an estimated 282 million people are experiencing hunger in Africa. This figure is more than double that of any other region in the world.
The statistics show that African families spend 50-60% of their disposable income on food, whereas families in other countries are spending between 3-7% of their disposable income. This is unacceptable.
How could a continent with so much land and water resources be in such a condition? It raises the stark reality of food insecurity on the continent. The sad truth though is that it is not for lack of effort alone that we are in this predicament and that when the figures are considered, one will appreciate that at the present production levels, we can easily feed ourselves with what we produce each year.
Why OMNITRADE
More About Us
Our Goal
OMNITRADE Africa seeks to bridge the supply chain gap between fresh farm producers, Wholesalers, FMCG Manufacturers, retailers, suppliers of farming products and training services on our platform. Our goal is to enhance our agricultural and farming processes while bridging the gap from farm to table.
Our Mission
Our Mission is to ensure that through these sustainable farm practices, reliable storage and transportation, fresh farm produce are accessible to all within the African continent.
Omni Shop Africa
OMNITRADE Shop marks a significant step forward in bridging the distance between the farmers, sellers and buyers making commerce better for everyone.
Testimonials
What Our Clients Say
The OMNITRADE Africa service has been great and all the deliveries are done on time. It is easy to track the deliveries. As far as the billing for this service provider goes, it works great! Very easy.

I would like to thank you for making it easy to run my business from home. All it takes is for me to place an order, and my goodies are delivered in no time. Thanks OMNITRADE Africa!

- Valerie Addo
Business Woman
I have been using your service for a while and can confidently say that you are prompt, efficient, well priced and most of all highly professional. The above says it all and may you only go from strength to strength.